PC Networks Inc, established in 2002, is a company that puts the customer first. Always innovators, we have come up with more ways to bring productivity and innovation to your business computing environment.
Find out what is going on with the ENTERTAINMENT side of the company go to WWW.WICKEDHOME.COM
Have a retail store, doctors office, restaurant, or any of a hundred different establishments? Electronic Bulletin Boards are the ability to put your message, with graphics, animation, and sound for your customers and employees. We can send ads for your products and services, events, news, weather and steaming media to your signage displays, setup for day, time, and be remotely updated.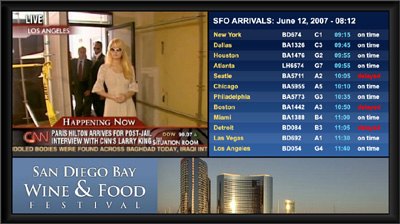 We are creating in house solutions to further the capabilities of your digital signage needs. What do you expect from a computer manufacturer, this way, no middle man and lower cost to you.
We have a full turnkey solution for your business, from the monitors, computers, software, programming and maintenance.
COMPUTERS
Unlike other Computer Manufacturers/IT Services company, we have used or are using all the higher end software products used by today's professionals. Software such as AutoCAD, Maya, 3dsMax, and Adobe Premier. Because we know what it takes to run these programs, we have the inside line on what will work, depending on the software, instead of making your software work with your generic computer.

Contact sales for more information